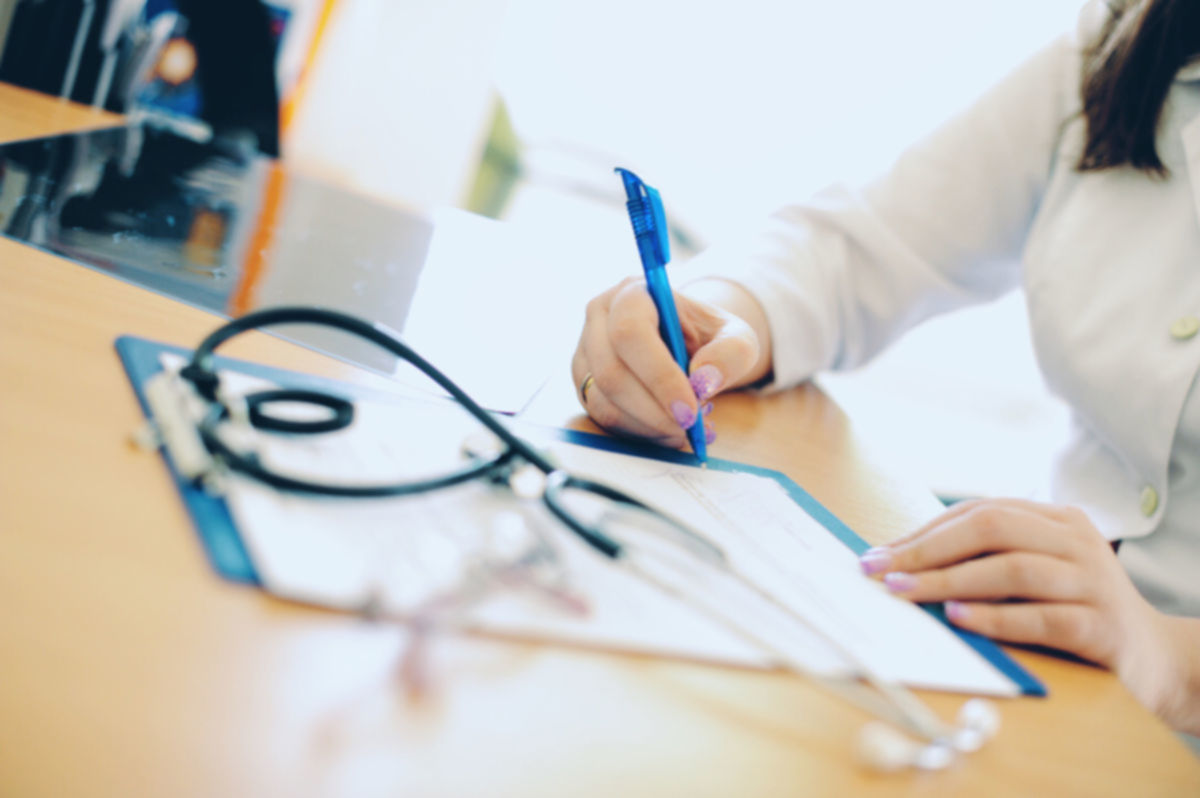 07 Mar

HOW TO EFFECTIVELY COMMUNICATE WITH YOUR ONCOLOGIST
COMMUNICATING WITH YOUR ONCOLOGIST
A cancer diagnosis is life changing, but cancer patients are never alone in the fight. Oncologists are specialists when it comes to diagnosing and treating cancer, and are among those who interact the most with cancer patients throughout the course of their treatment. With oncologists playing such a key role in a cancer patient's life, clear and effective communication between the two can vastly improve the treatment experience. We highly encourage our patients to take notes during these conversations, and bring a spouse, family member or close friend with them, to help them process the information.
For patients who have been diagnosed with cancer, our team here at Southeast Radiation Oncology Center in Juneau, AK want to provide you with the support you need in this trying time. That's why we've put together this guide on how to most effectively communicate with your oncologist, so you can always get the most out of your appointments and continue your fight against your condition. Check out the helpful tips below and don't hesitate to reach out to us with any questions
LEAD WITH YOUR GOALS FOR THE CONVERSATION
There are probably many questions that you want to ask your oncologist, but keeping those questions organized will help you continue moving towards your goal of recovery. That's why it's always a great idea that you bring some form of agenda to your appointments with your oncologist. Starting your visit by sharing the main points that you want to cover during your conversation will allow your oncologist to be on the same page and cover the things that you want to know.
DON'T SHY AWAY FROM ASKING COMPLEX QUESTIONS
Open-ended questions can be one of the best ways of gaining a deeper understanding of cancer conditions and treatment, which is why patients should never hesitate to ask the more complex questions to their oncologist. Do your best to limit questions with "yes" or "no" answers, since they won't really provide you with more valuable information. Ask questions that allow you to get the perspective of your oncologist about the situation too, such as how they see the current state of your condition based on tests, what are the types of treatment they think might be best for you, and why.
SHARE WHAT'S IMPORTANT TO YOU
Your oncologists are your partners on the journey towards your recovery, as they will be the ones designing your treatment plan. With that said, it's important to let your oncologist get to know you, which means telling them about the things that matter to you the most. Whether that may be overcoming your condition and getting back to your family, or being able to return to work, having your oncologist know that information will allow them to keep it in consideration during conversations. For example, your oncologist may say that if you choose one treatment method over another, or go for a more aggressive treatment schedule initially, you may be able to finish your treatment sooner. However, they wouldn't have known that something like speed of treatment mattered to you unless you told them
CONFIRM YOUR UNDERSTANDING
Many patients face anxiety when being faced with their cancer condition, but having a clear understanding of things like the condition itself or the treatment process can help reduce that anxiety. During your appointment with your oncologist, they will be sharing a great deal of information with you that will help you gain this understanding, but often times patients find that the meetings move very fast, or there is too much information to take in at once. That's why it's vital to listen closely during your appointment and ensure you grasp the information being presented. If you don't understand it, don't hesitate to stop your oncologist and ask them to elaborate or explain the point again
DON'T HIDE INFORMATION
Whether it's bad habits like smoking and drinking, any side effects that you may be experiencing due to your condition or treatment, or emotional issues that you may be having as you cope with your condition, don't hide this information from your oncologist. Any relevant information that could have an effect on your health could also alter the effectiveness of your treatment, so you should share it with oncologist as soon as possible
TALK ABOUT TREATMENT & NEXT STEPS
The amount of information to take in and process can be overwhelming for patients recently diagnosed with cancer, but not having a clear goal or destination to work towards with all that information can be even more terrifying. That's why it's crucial that cancer patients talk always talk about the next steps in the process before their visit is over. Whether it's scheduling another appointment for some tests, talking to another oncologist about a different type of treatment, or even starting the treatment process, knowing what comes next will help you feel at ease. Knowing that there are steps in place for you to take towards your goal, laid out by your oncologist, will show that the situation is under control and being handled as efficiently and effectively as possible
CONTACT US FOR MORE INFORMATION
If you have any questions about how you can more effectively communicate with your oncologist, or would like more helpful advice on how you can continue fighting against your cancer condition, contact us today. For years, we've been helping patients in their battle against cancer, providing professional radiation therapy and passionate cancer support. To get the care you deserve, don't hesitate to reach out to us! We'll be happy to provide you with all the information you need.